South Korean company Samsung has given a huge discount in the price of its smartphones. The 2 smartphones that we are talking about are Samsung Galaxy A30s and Samsung Galaxy A50s. The price of these smartphones has been cut by up to Rs 3,000. You can buy these smartphones offline and online.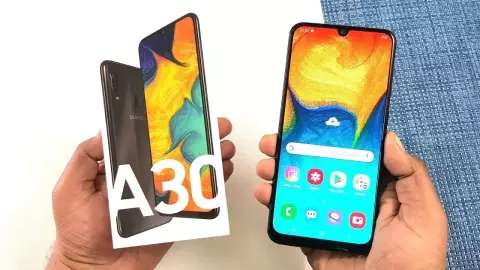 You can buy 4GB + 128GB of Samsung Galaxy A30s for just 15,999. At the time of launch, it was priced at 6,999. Samsung Galaxy A50s 6GB + 128GB storage variants can now be purchased for Rs 24,999. When it was launched, it was priced at 21,999. At the same time, you can buy its base 4GB + 128GB variant for a price of Rs 19,999 instead of Rs 22,999.
7000 discount on this great phone of Oppo, people are buying lines to buy
Follow this method to find out if your phone is hacked or not
Talking about the features of these smartphones, the Samsung Galaxy A30s smartphone has a 6.4-inch full HD display. At the same time, its battery is 4000 mAh and this phone supports fast charging. The Samsung Galaxy A50s smartphone has a 6.4-inch full HD display and is powered by the Exynos 9611 processor. The phone has a 4,000 mAh battery and also supports fast charging.